Businesses today know that they need to be on social media but may not know where to start when it comes to e-commerce and social media. This guide will show you the way to harness the power of social media for your online store.
With over two billion active users on social media, it has become a powerful tool for businesses – if used correctly. The key is to treat social media as an extension of your eCommerce website rather than a separate entity.
Your goal should be to lead customers from your social channels back to your website where they can make a purchase.
Here are some tips on how to use social media for your eCommerce business:
Use attractive visuals
Make sure that your product photos are high-quality and visually appealing. People are visual creatures and will be drawn to images that look good.
In addition, using visuals can help you tell a story about your product and help customers understand what it is and does.
Create engaging content
Your content should be engaging and interesting enough to get people to stop scrolling through their feed and take a closer look at what you have to say.
Talk about the benefits of your product and why people should buy it. Be creative with your content and mix up the types of posts that you share (e.g., photos, videos, infographics, etc.).
Use hashtags
Hashtags are a great way to reach new audiences and get found in searches. When selecting hashtags, make sure that they are relevant to your business and products.
Also, don't use too many hashtags in one post as this can come across as spammy. A good rule of thumb is to use 1-2 hashtags per post.
Run promotions and giveaways
People love free stuff! Offer discounts or run giveaways on your social media channels as a way to increase interest in your products and drive traffic to your website. Just make sure that the rules for entry are clear and easy to follow.
Monitor what people are saying about you
It's important to monitor what people are saying about your brand on social media (and elsewhere on the internet). This includes keeping an eye out for both positive and negative reviews/comments.
If you see any negative feedback, reach out to the customer directly and try to resolve the issue. Not only will this improve customer satisfaction, but it will also show others that you care about providing a good experience – furthering strengthening your reputation
Topics to discuss
Why social media is important for e-commerce businesses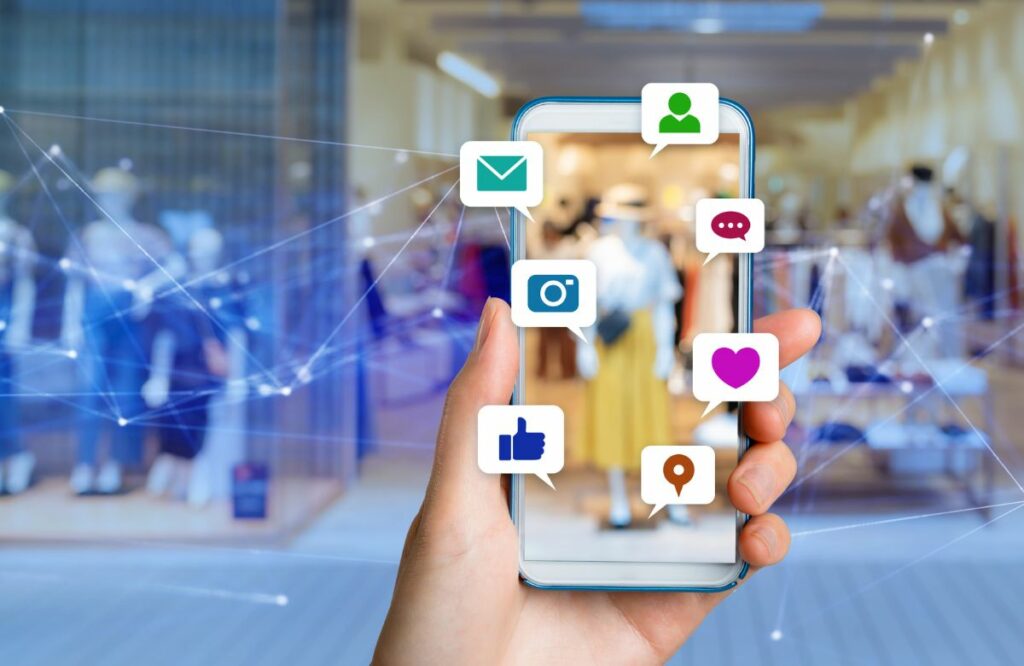 Social media has become an integral part of our lives and it's no different for businesses. In fact, social media is especially important for businesses that are looking to sell online.
There are a number of reasons why social media is so important for eCommerce businesses.
Firstly, social media provides businesses with a great way to connect with their target audience. You can use social media to build relationships with potential and existing customers, which can lead to more sales.
Secondly, social media is a great way to drive traffic to your website or online store. If you create interesting and engaging content, people will be more likely to click through to your site.
Finally, social media can be used to boost your SEO efforts. By creating quality content and building up social signals, you can improve your visibility in search engines and attract more organic traffic.
What platforms to use for your e-commerce business
There are a variety of social media platforms out there, and it can be tricky to know which ones to use for your business. The best platform for you will depend on your industry, target audience, and marketing goals.
However, some of the most popular platforms for eCommerce businesses include Facebook, Twitter, Instagram, and Pinterest.
How to set up your social media accounts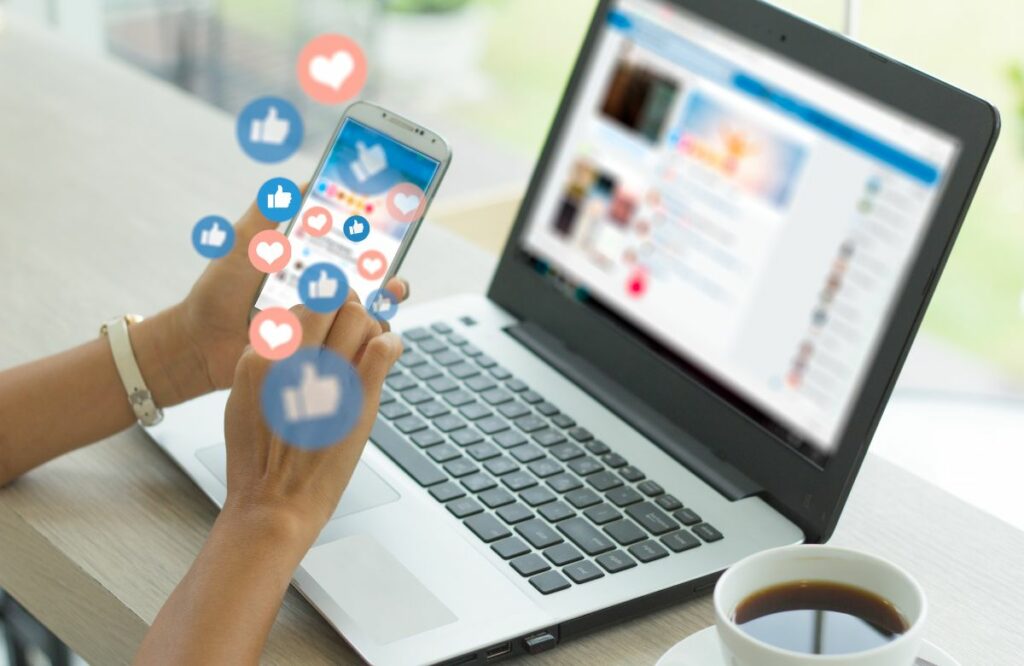 Once you've decided which platforms to use, it's time to set up your social media accounts. The first step is to create profiles that accurately represent your brand and give people an idea of what they can expect from your business.
Make sure to include relevant information such as your website address and contact details. Once your profiles are created, start populating them with high-quality content. This could include blog posts, product photos, infographics, etc.
Tips for creating great content for your e-commerce business
Creating great content is essential if you want to succeed on social media. Not only does it help you engage with your audience, but it also helps you attract new followers and drive traffic to your website.
When creating content for your eCommerce business, make sure it is relevant to your products or services. It should also be interesting, informative, and visually appealing.
Finally, don't forget to promote your content! Use hashtags, share buttons, and other tools to make sure as many people see it as possible.
How to use social media to drive traffic to your website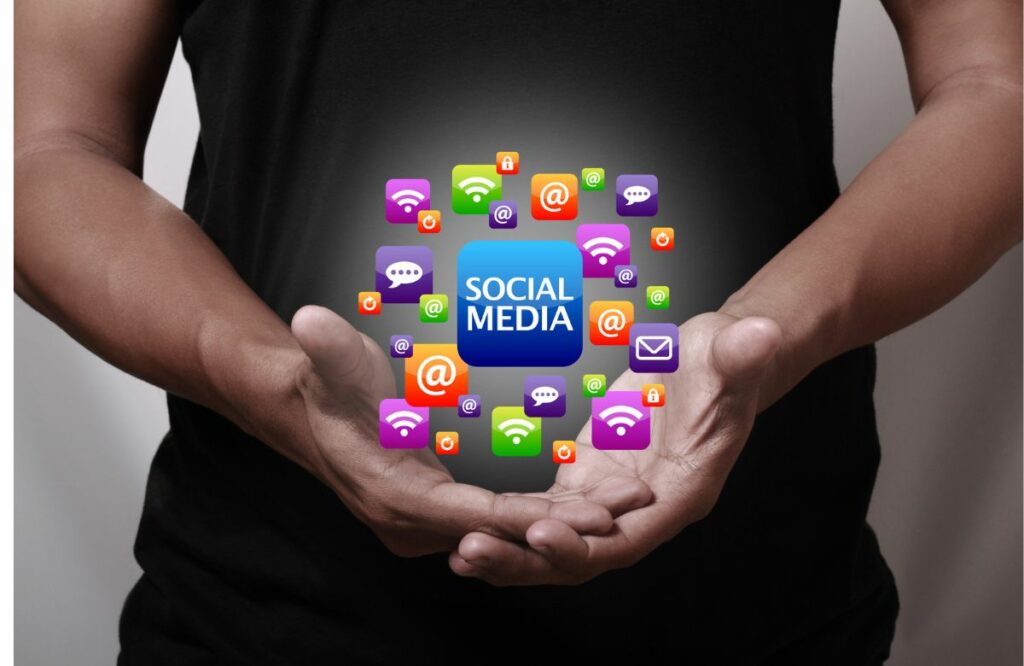 As we mentioned before, one of the main benefits of social media for businesses is that it can help drive traffic to your website. There are a few ways you can do this.
Firstly, make sure to include links to your website in your profile descriptions and in any promotional material you post on social media.
Secondly, create compelling content that includes calls-to-action encouraging people to visit your website.
And finally, use paid advertising on social media to reach even more people with your message.
How to convert social media leads into customers
Generating leads is one thing, but converting them into paying customers is another challenge entirely. Thankfully, social media can be a great tool for achieving this goal.
One way to convert leads into customers is by using targeted ads on social media. You can use demographic information such as location, age, and interests to ensure that your ads are being seen by people who are more likely to buy from you.
Another way to convert leads is by offering incentives such as discounts or free shipping when people purchase from your website.
Finally, make sure to provide excellent customer service both on social media and on your website. If people have a positive experience with your business, they are more likely to come back and make a purchase.
Measuring the success of your social media campaigns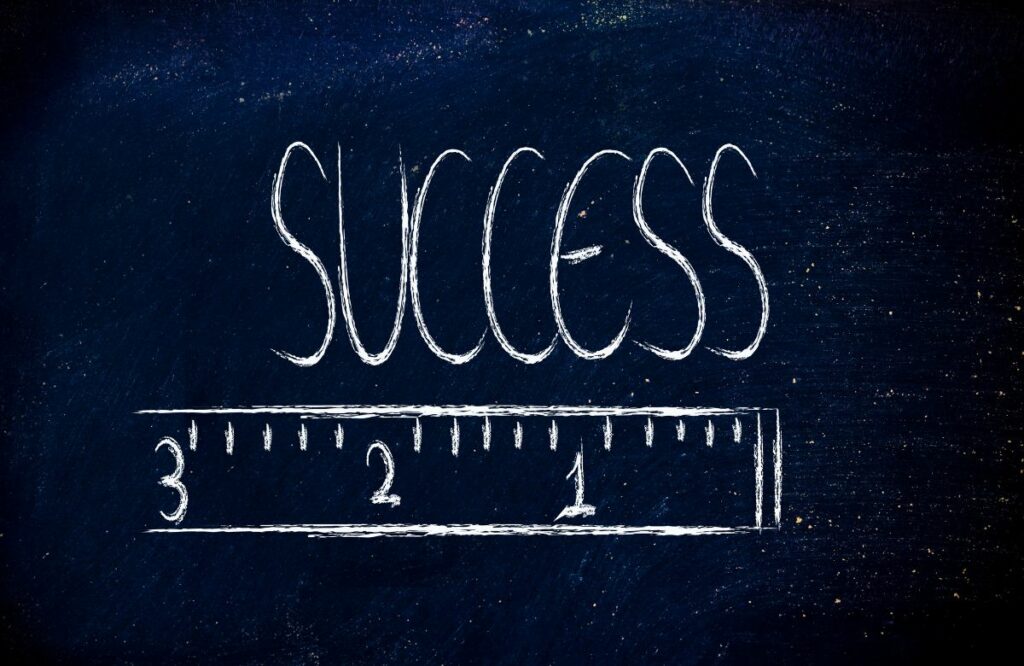 It's important to track the performance of your social media campaigns so you can see what's working and what isn't.
There are a number of metrics you can measure, but some of the most important ones include engagement rate (likes, comments, shares), reach (the number of people who see your content), and clicks (how many people click through to your website).
You can also track conversions (sales or sign-ups) generated from your social media campaigns.
More Points
A guide to social media for e-commerce must be easy to read and follow.
The guide should provide tips on how to use social media platforms to reach out to potential customers.
It should give an overview of the different types of social media channels available, and how each can be used effectively for marketing purposes.
The guide should offer advice on creating engaging content that will encourage consumers to take action, such as making a purchase.
Finally, the guide should contain case studies or examples of successful social media campaigns from businesses in the e-commerce industry.
Conclusion
Social media is a powerful marketing tool that can be used to promote your e-commerce business. By creating engaging content and using effective strategies, you can reach a large audience of potential customers.
With a little effort, you can use social media to take your e-commerce business to the next level. Thanks for reading!
Some people might think that social media is a necessary evil for e-commerce, while others may see it as a powerful tool that can help connect businesses with customers.
However you feel about social media, there's no denying that it can be a helpful tool for driving traffic to your e-commerce site – if used correctly.
Our 'Guide to social media for e-commerce' covers everything from the basics of setting up social media accounts for your business, to using advanced tactics to drive traffic and sales through social media.
Whether you're a complete beginner or a social media pro, this guide will teach you everything you need to know about using social media for e-commerce.